Residential

Our Preventive Maintenance Programs are designed to protect you and your home. We will inspect your property to find breeding areas for insects and rodents. During our service we will remove accessible spider webs or other nests, and treat the exterior. At the same time we'll be looking for signs of pests trying to inch their way toward your home - stopping them before they get there. We also offer one time treatments for your home designed according to your needs. Interested in going green? Ask us about our "Eco Advantage" program.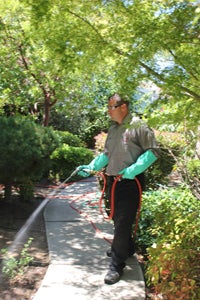 What to expect:
A quick response when you call.
A knowledgeable technician to visit your home.
To be well informed of the methods used to treat your pest problem.
To receive a professionally managed pest control service.
Treatments are professionally applied by fully trained, licensed, bonded and insured service technicians.
Guaranteed Service.