Blog
»
Posted on July the 30th, 2015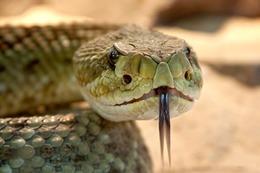 As the weather warms up, the likelihood of running across a snake or two rises. Most snakes found in Northern California and Nevada are harmless, but it is important to be prepared if you encounter a venomous one.
In this post we will review the venomous snakes in our region and what actions to take if you see one.

All of the venomous snakes found in California and Nevada are rattlesnakes. The rattlesnake is seen on walking paths, driveways, and public places alike. Their biggest identifiers are the rattle seen (and heard) on the end of their tail, and their broad, heart-shaped head. While they are not aggressive, they are venomous and can be very dangerous if provoked. Below are six of the most common rattlesnakes seen in California and Nevada.
Speckled Rattlesnake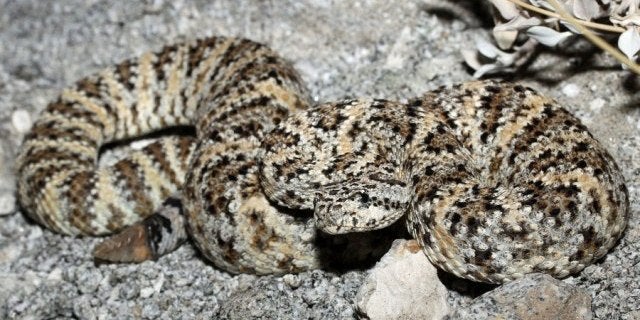 Photo courtesy of Californiaherps.com

Red Diamond Rattlesnake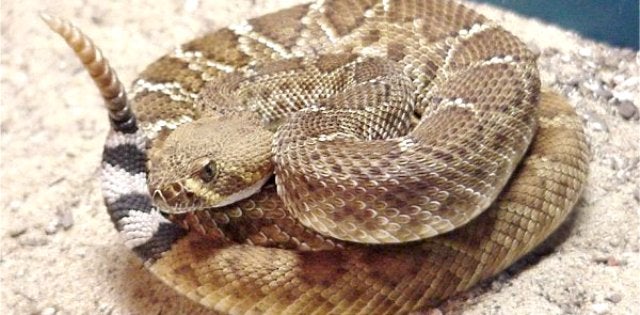 Photo courtesy of Austin Reptile Service

Sidewinder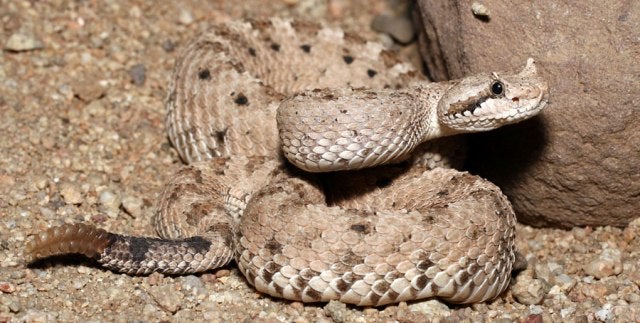 Photo courtesy of Californiaherps.com

Southern Pacific Rattlesnake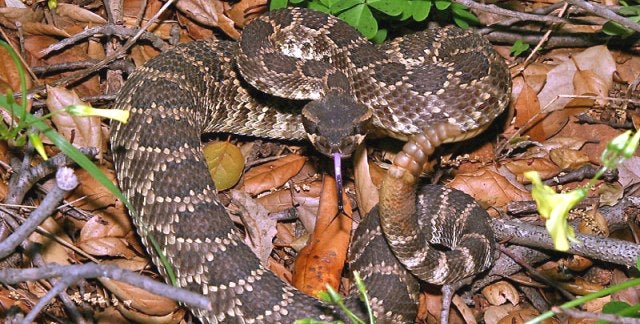 Photo courtesy of Californiaherps.com

Western Diamond Back Rattlesnake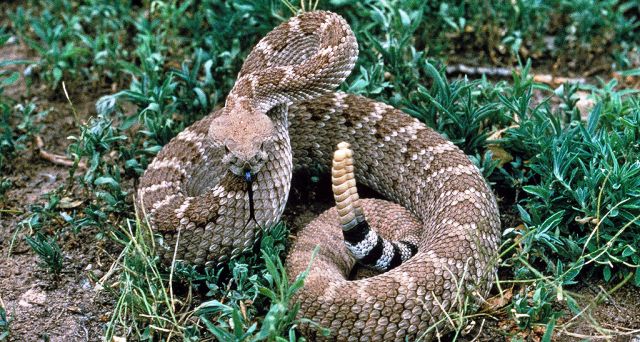 Photo courtesy of Gary Stolz

Mojave Rattlesnake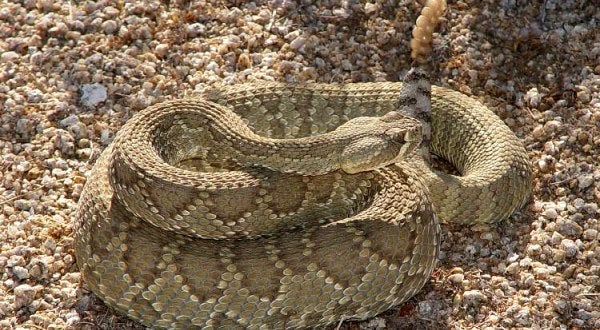 Photo courtesy of Californiaherps.com
While most snakes are not venomous, remember that many will bite if provoked and all should be avoided. It is good to know what to do if you come across one.

Be Alert
Snake activity can occur just about anywhere, but certain areas are more likely to have increased activity. Be especially alert when walking near tall grass, a lake or river, or in desert or mountainous terrain. Listen for the sound of a rattlesnake. If you hear a rattle when out walking, look all around you to identify the source.

Stay on the Trail
When hiking or camping, it is best to stay on the trail. This is a common sense strategy, it is smart to walk where you have the best visibility of what is in front of you.

Walk Around
If you do encounter a snake, the best strategy is to stay calm. Most snakes will slither away before you get the chance to react. If you are not sure whether the snake is venomous, avoid it at all costs. Back away slowly and go another way or slowly walk around the area the snake is in.

Stay Calm
Despite best efforts there are times when a venomous snake will strike before it is seen. If you are bitten by what you believe to be a venomous snake, try not to panic. The best thing to do is to find a place to sit and call 911. Limiting your movement and staying calm will help keep your heart rate down and the venom from spreading until help arrives.

Call a Professional
If a venomous snake is found on your property, it is always best to call a professional. Even dead rattlesnakes can pose danger to humans and pets.The professionals at Advanced IPM have been specifically trained in the removal of dangerous wildlife, give us a call and let one of our wildlife experts save the day.