Blog
»
Drought Season Tips For Wildfire Prevention
Posted on March the 24th, 2015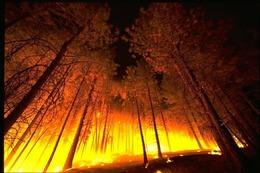 In 2014, wildfires burned 3,595,613 acres in the United States. This number changes every year, but one thing always seems to stay true- it goes up during a drought. Last year, the state of California had so many wildfires we ended 2014 with $184 million in damages and a special Wikipedia page. As California and Nevada face a major drought this year, many home and business owners are wondering what they can do to protect their land and structures from becoming part of this statistic.
While there is no guaranteed solution for fire prevention, there are steps one can take to reduce the risk of a fire starting or spreading.
Create a Firebreak: Fires, wildfires in particular, are prone to catch and spread through dry vegetation and other combustible materials. A fire break (also known as a fire line) is created by removing an area of the materials or vegetation to prevent or slow the spread of potential fires. To ensure a fire break is being constructed properly and according to best management practices (BMP), a professional should be consulted. Advanced IPM can provide feedback and quotes on this service at no charge.
Keep Heat Sources Clear: Barbecues, grills, and propane tanks should have a 10 foot clearance of flammable materials at all times. Hot ashes and coals should also be extinguished over a 48 period and disposed of properly for optimal safety.
Vegetation Management: Preventing vegetation from growing can be far more cost effective than removal. Instead of hacking away at the same patch just to see it grow back weeks later, consider having a professional perform a Chemical Mowing treatment. We offer bare ground on flat areas so you can take advantage of insurance cost breaks and avoid fines by city and state ordinances. Chemical Mowing on hillsides create a fire break with less erosion. As you can see in the before and after images below of a treatment performed by Advanced IPM, this can be highly effective.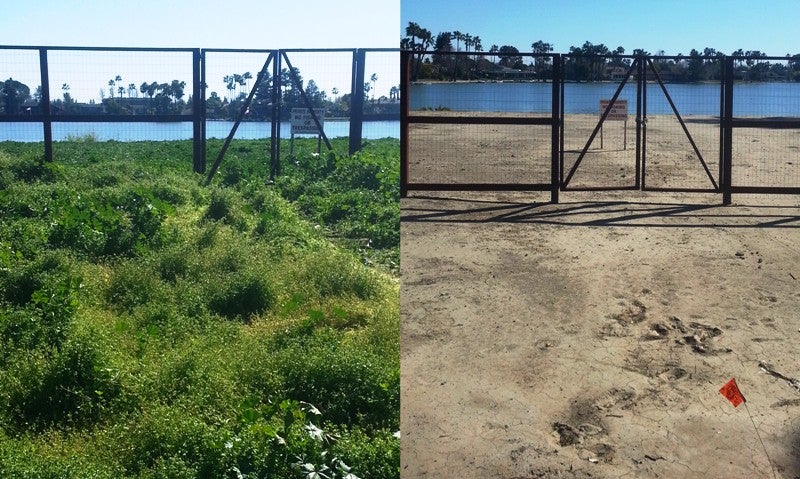 Store Flammable Materials: Flammable materials such as gasoline or rags with oily residue should be kept in safety cans or other approved storage. Firewood, lumber, and other loose wood should be kept at least 100 feet from the home or building and stacked uphill versus down.
Regularly Prune Trees: Trees close to the structure should be pruned regularly, especially branches hanging near or over the roof. Dead limbs and branches should be removed entirely. Limbs within 15 feet of the ground should be removed on tall trees.
Not sure where to start in your efforts to prevent fire damage? Let our licensed experts come out at no charge and discuss a plan that's right for you and your budget! Just give us a call, our professionals are ready to set you up for a safe summer.